2021 Grand Final Winner
Emma Rose Collingridge is Miss Universe Great Britain 2021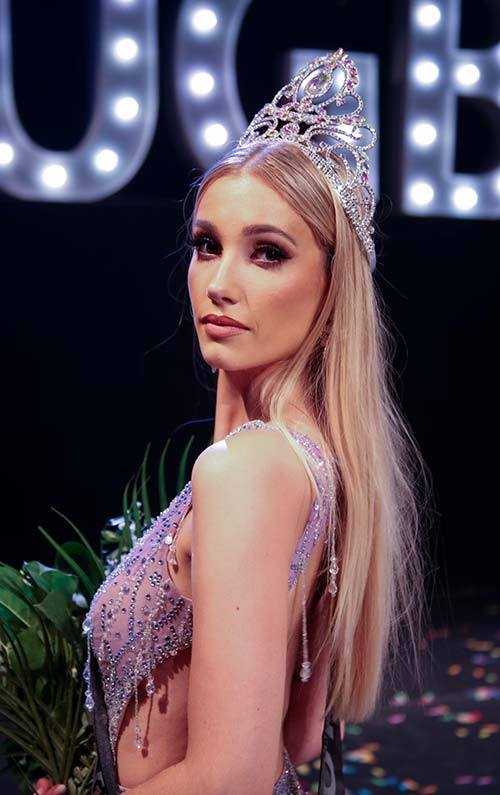 Emma Rose Collingridge – a 23-year-old English graduate from Ipswich – is Miss Universe Great Britain 2021.
Emma Rose was awarded the title on Saturday 16 October 2021 after an action packed three day final in South Wales which involved a confidence boosting empowerment day, a charity dinner, photoshoots and a catwalk show.
The highlight of her year will be representing Great Britain at the Miss Universe pageant in Eilat, Israel, in December 2021, along with women from around 90 other countries.
Emma combines a part time modelling career while volunteering and advocating for female rights and empowerment. She uses her English degree to write articles for recognised platforms on issues such as mental health, bullying, and sexual harassment.
As part of her Miss Universe Great Britain journey, Emma has developed a self-defence programme for women called 'Draw The line' to empower women with the skills to defend themselves in uncomfortable or threatening situations.
Emma said: "It has taken me a few years, but in finding strength within my own voice, I am determined to use this to catalyse change, champion female causes, and amplify the voices of those that would otherwise remain voiceless.
"The Miss Universe Great Britain platform enables me to amplify that message and this will be at the core of all I do and say during my reign."
In the run up to the final, Emma and the other Miss Universe Great Britain 2021 finalists were tasked with fundraising for A-Sisterhood – a not-for-profit organisation which helps a number of local and international charities which support, protect and empower women both in the UK and overseas.
If you would like to follow in Emma's footsteps, apply now for Miss Universe Great Britain 2022 which will take place in July 2022.
Apply to take part in Miss Universe GB!